Review: EGP has become an integral part of our customer service – Wicked Interactive LTD. An online gaming publisher founded in 2008. Wicked Interactive Ltd., is based out of Toronto Canada. They create a centralized destination where North American gamers can access a range of Massively Multiplayer Online (MMO) games.
Here below is a short interview with Mr. Sam Ho, the Business Development Director from Wicked Interactive Ltd., in line with their tie-up with E-Guardian Philippines Inc. outsourcing some of their customer support services.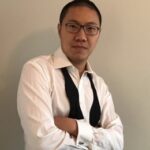 Mr. Sam Ho
Business Development Director
Wicked Interactive Ltd
Q1. Why did you outsource your customer support services?
Answer:We would like customer service that can complement our business's current operation. Provide crucial customer service in hours when our operations in North America are offline.
Q2. How did you know about E-Guardian Philippines?
Answer:We became aware of E-Guardian Philippines through the E3 convention in LA. Subsequent to the convention, the E-Guardian Philippines team stayed in touch with us and allowed us excellent opportunities to learn about the team's mission and operation.
Q3. Have you had any other companies' services that you have compared?
Answer:We have considered and reviewed seven other outsourcing providers. We ultimately chose to embark on the partnership with E-Guardian Philippines as the team has convinced us of their commitment to excellence.
Q4. Reasons for choosing E-Guardian Philippines after a comparative study
Answer:E-Guardian Philippines had taken the time and effort to explain in detail their processes and procedures. The extra efforts gave us the confidence that E-Guardian Philippines will follow through with their stated commitment.
Q5. Have you noticed or experienced any difficulties in partnering with E-Guardian Philippines?
Answer:Despite best efforts, as English is not the mother tongue for E-Guardian Philippines' staff, hands-on training will be required in order to familiarize the team with expected responses for the different customer service tasks.
Q6. How has the introduction of E-Guardian Philippines improved your work condition and productivity?
Answer:The E-Guardian Philippines team has become an integral part of our customer service. While the team is still undergoing training at present time, we are confident that the team will be able to serve our objectives for the partnership.
Q7. Do you have any expectations from E-Guardian Philippines in the future?
Answer:We are certain that E-Guardian Philippines will be able to work seamlessly with our team on an ongoing basis. Practice makes perfect and the team's ability will grow over time as they become familiar with the projects at hand.
Get to know them more by visiting their website http://wickedinteractiveltd.com/