The Filipino Heart has Triumphed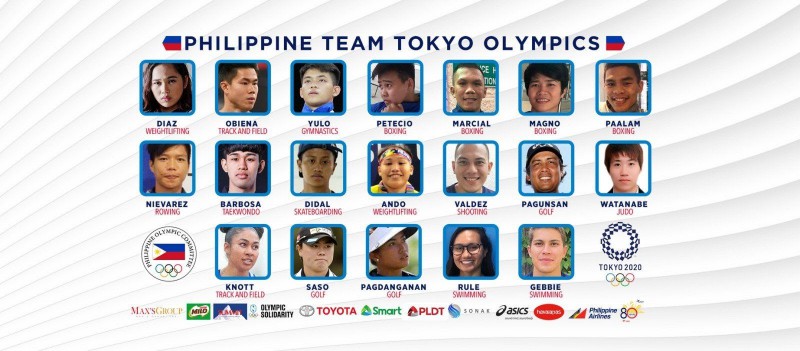 Tokyo 2020 Olympics is an event where everyone is welcome, regardless of your race or ethnicity. Here, you can showcase your skills, talent and passion. Where you can demonstrate your enthusiasm for the sports of your choice, as well as how you like and love doing them. Where you can be an inspiration to others.
The recent Olympics was originally scheduled to take place from July 24 to August 9, 2020, but was postponed on a later date because of the pandemic. The Tokyo 2020 Olympics were then moved from July 23 to August 8, 2021.
The Philippines has 19 players of various sports sent to the Tokyo 2020 Olympics to compete. All did their best to show the abilities they have in the chosen sport that they entered, and these 19 had hoped that they would be able to bring honor and glory to our country.
As a result of their abilities, skills, and hard work. Four of the athletes who competed in a variety of sports received medals.
Hidilyn Diaz of the Philippines won a gold medal in weightlifting. Boxers Nesthy Petecio and Carlo Paalam both won silver medals and Eumir Marcial, a boxer, took home a bronze medal.
Photo via:  Edgard Garrido, Reuters PHOTO OF HIDILYN DIAZ
Hidilyn Diaz is the Philippines' first gold medalist in the Olympics. The Philippines has been battling and competing in the Olympics for 97 years. The gold medal has eluded the Philippines in the past, but this year is different. We now have our first gold. Team Philippines performed admirably this year as well, taking home four medals. Other athletes performed their best, yet there were a few who fell short. In skateboarding, Margielyn Didal performed amazing tricks. During the Olympics, she was one of the loved performers. Because of her smiles and support for other players, she was dubbed the crowd's sweetheart.
Photo from eumirmarcial (Instagram)
The Philippines is a place where people do not easily give up and fight 'til the end. The 19 athletes who competed in the Tokyo Olympics demonstrated their abilities and successfully introduced themselves to their chosen fields.
The perseverance and the heart of the champion are in the personalities of our players. Expect to see the players who won medals and the other players to continue their fight and showcase their talent, in other world renowned Olympics in the future. They'll come back stronger and better than before.  They will return as players who are much ready for battle, have the heart of a champion, strong, talented, and skilled, and they will do everything that they can to achieve their dreams and bring honor to our country.
With this, EGP gives its salutation to all the athletes around the world, most especially the athletes of the Philippine team. The whole country is proud of you.
Photo via :https://www.olympic.ph/team-philippines-tokyo-2020