Virtual Mental Health Activity
EGP reunites with its awesome team members through a virtual Mental Health activity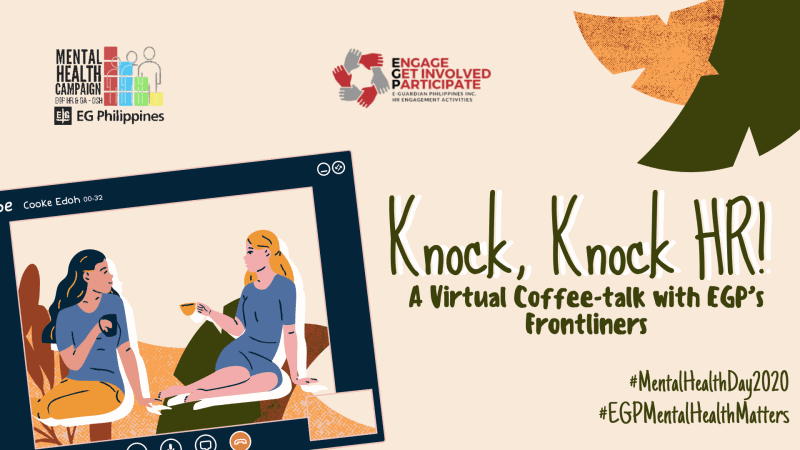 E-Guardian Philippines Inc. kicked-off its first-ever virtual engagement activity, "Knock Knock HR: A Virtual Coffee-talk with EGP Frontliners" last October 9. This event is in harmony with the worldwide celebration of Mental Health Day on October 10.
This virtual coffee talk provided select EGP team-members the opportunity to share their personal strategies in coping with the stress of the drastic changes caused by the nationwide lockdown. The event commenced with a simple "Kamustahan" where the participants expressed their joy of virtually-meeting each other again after a life-long lockdown.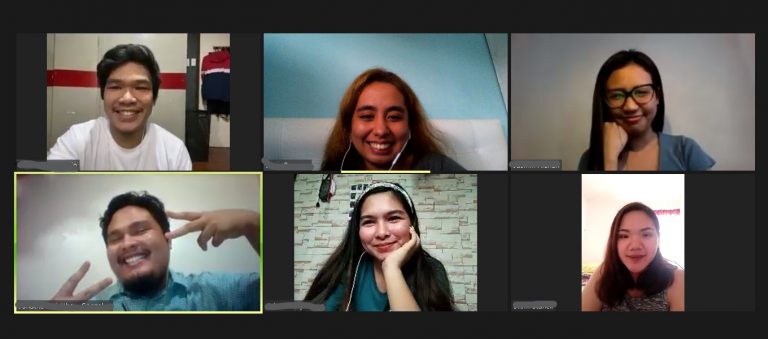 As part of the Mental Health event, a survey entitled, "EGP Frontliner's Tips and Tricks in Coping with the Pandemic: A Mental Health Survey", was administered to the whole EGP team where they shared strategies and hobbies they learned during the quarantine. After collating the responses, results were discussed in the event and it was shown that EGP team members mostly spend their free-time watching movies and shows online.
Playing mobile and online games topped the results right after as well as doing chores and cleaning the house. The latter was seen to have dominated the everyday lives of individuals, not only of EGP team-members but everyone in the world, as the safety of oneself and loved ones against the virus is highly prioritized.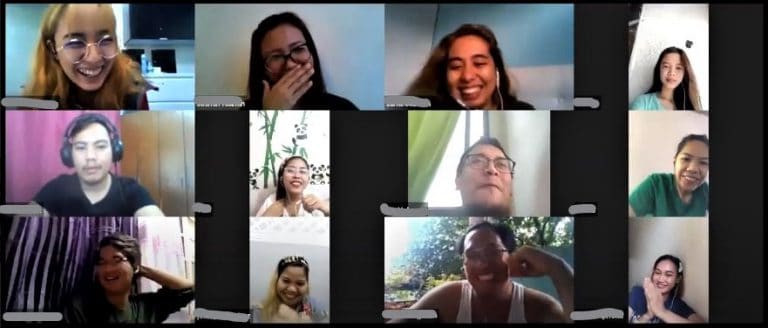 This was organized by the EGP Human Resources as part of its goal to promote Mental Health wellness and to provide avenues for its team members to openly reach out. This is just the beginning of more virtual events and activities that aim to bring the whole EGP team back together despite the many hindrances such as the COVID-19 pandemic.